Our facilities and services have been carefully designed according to the highest standards in order to fulfill all your needs and desires. Patmos Paradise Hotel's trained staff will be by your side during your stay to take care of all your wishes so as to turn your vacation into an unforgettable experience..
The first welcome to our beautiful lobby will most definitely create an impression. At our charming and spacious lounge area you can catch up on the news from around the world and watch movies, as well as surf on the internet, while enjoying a coffee, light snack or drink from the hotel's fully equipped bar. The lovely large veranda proves the perfect choice for relaxation and rejuvenation during cocktail hour, enjoying your drink while admiring the unique views of the Aegean Sea.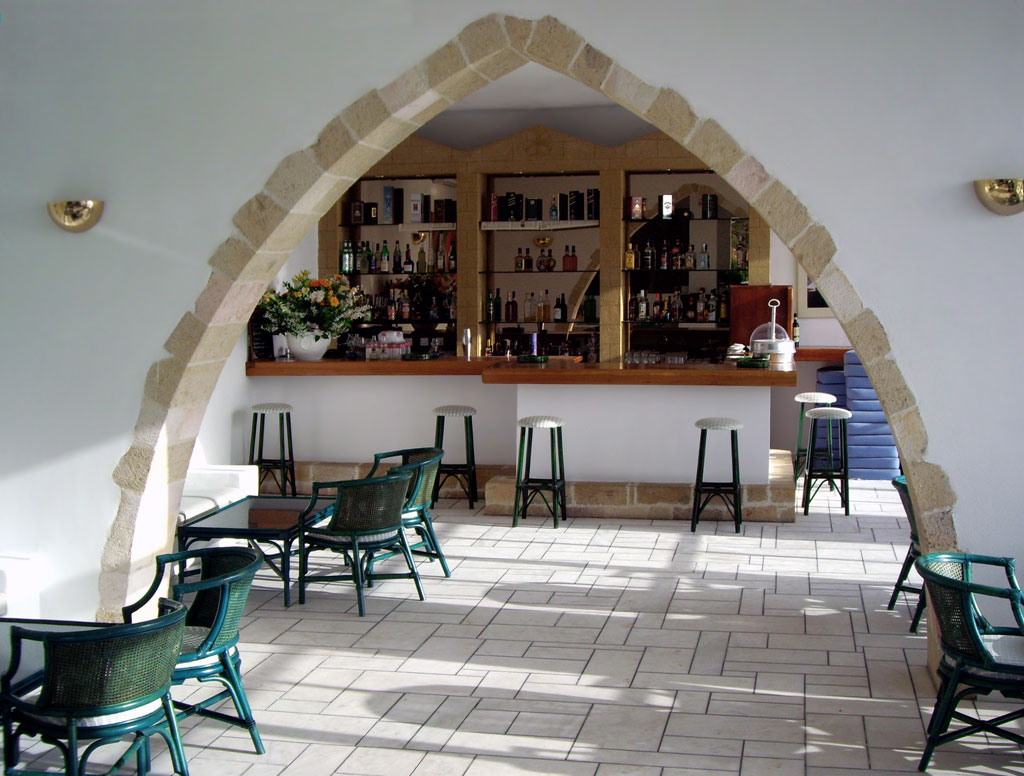 Swimming Pool and Pool Snack Bar
You will be tempted to spend all your relaxing moments by the modern and breezy poolside area. Indulge in the comfortable pool beds with the sun caressing your body and the clear sea-water replenishing your spirit. Enjoy your favorite cocktail or snack from the pool snack bar. You may obtain pool towels for exclusive use at the swimming pool from the Reception desk of the hotel..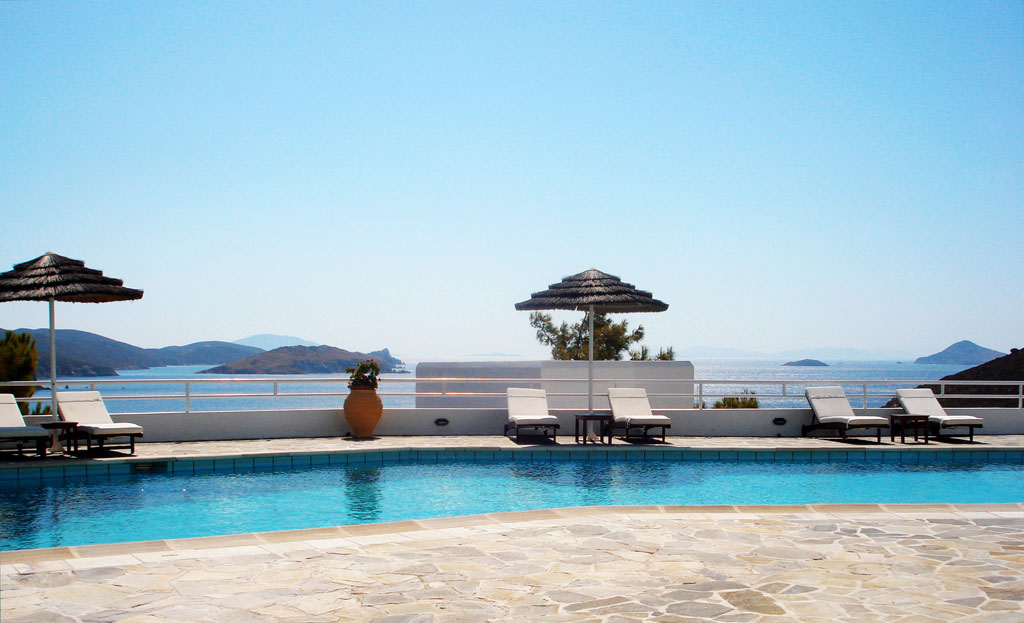 For our sport loving visitors, Patmos Paradise Hotel holds a squash court, constructed according to the International Standards of the World Squash Federation. The oak parquet court strictly forbids the usage of dark soled training shoes, while you may obtain rackets and squash balls from the reception. The sauna has been proven to be the best way to end one's training session, as the heat helps both the body and spirit relax and rejuvenate by creating a sense of euphoria and well-being.
Patmos Paradise Hotel's facilities also include:
Yoga classes (upon request)
Massage (upon request)
Dry cleaning (upon request)
Children or baby care by Greek and English speaking baby-sitter (upon request)
Breakfast served on your balcony (upon request)early & late Breakfast included

Standard Wi-Fi

Safe boxes

Free parking outside the hotel
Free luggage storage & carry

Transfer from and to the port (upon request)
Car rental service (upon request)
Organized sightseeing tour (upon request)
Information services for accessing the island and transportation .
16 hours reception
Express check out
12h Room service
Breakfast from 8:00am to 10:00am
Satelite TV
Kids bed availability